- collectSPACE Museum -


Artifacts
space flown and ground hardware

Autographs
who's who in space: first 25 years

Books
galleys, advanced reading copies

Medallions
flown and minted with flown metal

Philatelics
first day programs, flown stamps



| | | | | |
| --- | --- | --- | --- | --- |
| | ← Previous | • | Next → | |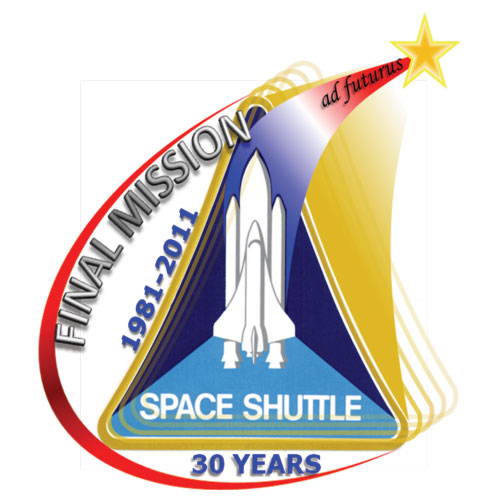 Artist-supplied caption:

The basic design is very simple - it's based on the original Shuttle Program patch with a view "to the future" (ad futurus).

I thought it was important to remember where we came from - hence the use of the original program triangular patch - with an optimistic eye towards the future (the bright star), without paying any specific reference to the Moon, Mars, ISS, or Cx. This is a Shuttle patch, past and future, so I wanted to keep it simple.
| | | | | |
| --- | --- | --- | --- | --- |
| | ← Previous | • | Next → | |
Back to:
Designing an uplifting end to NASA's space shuttle program

© 1999-2010 collectSPACE.com All rights reserved.
Questions? E-mail contact@collectspace.com