Flight Day Journal: Astronauts arrive for Endeavour's final flight

Photographs © collectSPACE.com/Robert Z. Pearlman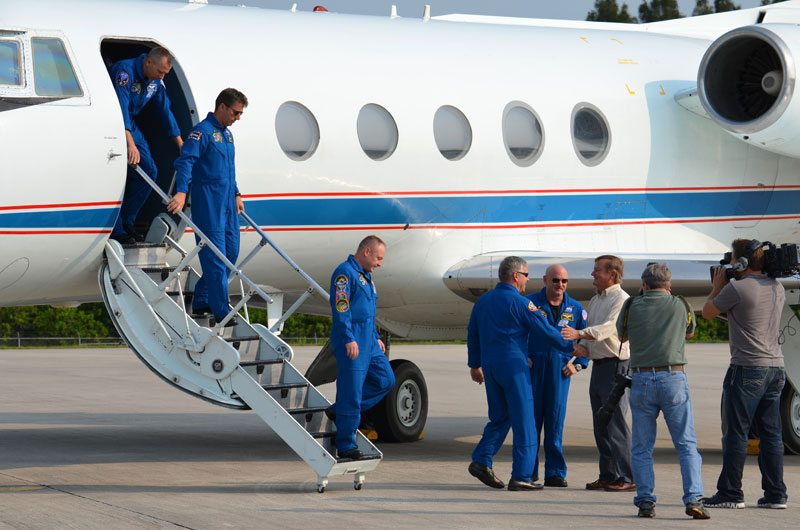 Above: Launch director Mike Leinbach greets Endeavour's STS-134 crew as they exit the NASA Gulfstream jet that flew them from Johnson Space Center in Houston, Texas to the Kennedy Space Center in Florida.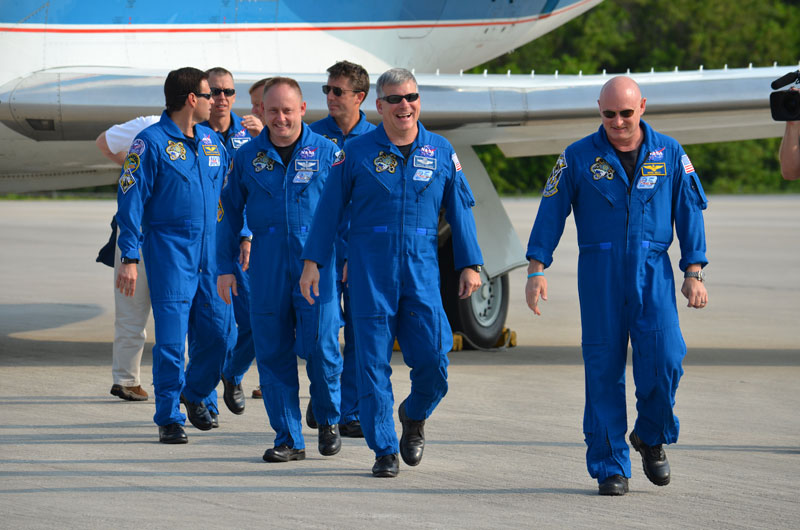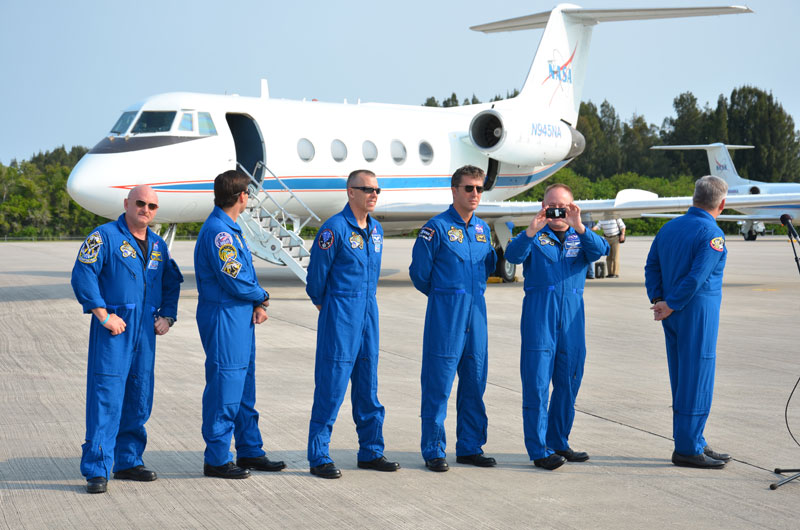 Above: Mission specialist Mike Fincke (second from right) snaps a photo of the press gaggle photographing him and his crewmates. He later posted to the photo to Twitter: "Astronaut view of our press conference" as reproduced below.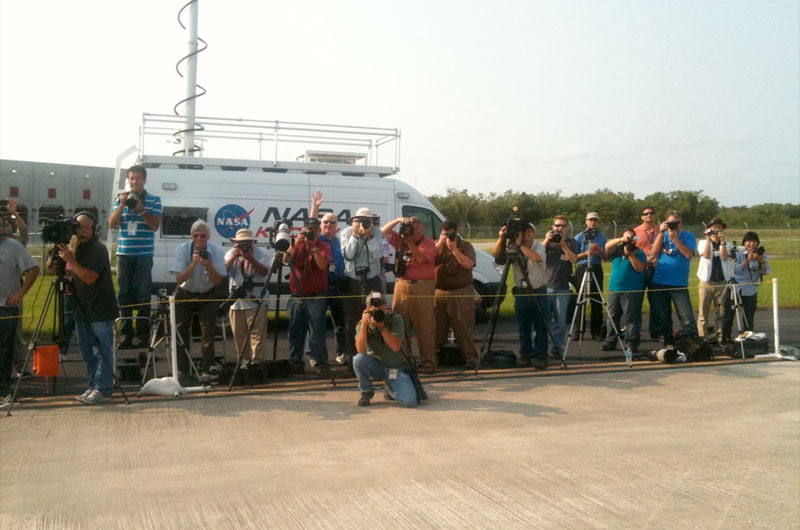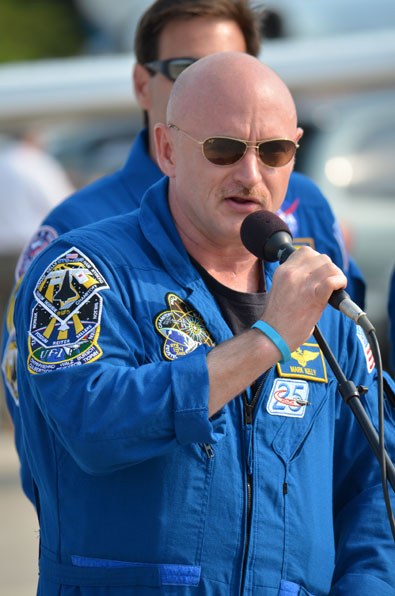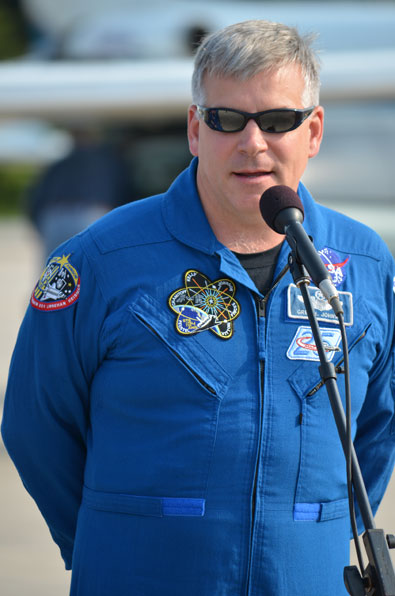 Above: STS-134 commander Mark Kelly (left) and pilot Greg H. "Box" Johnson.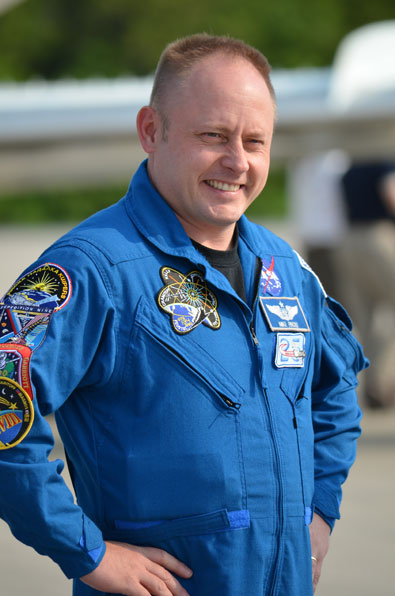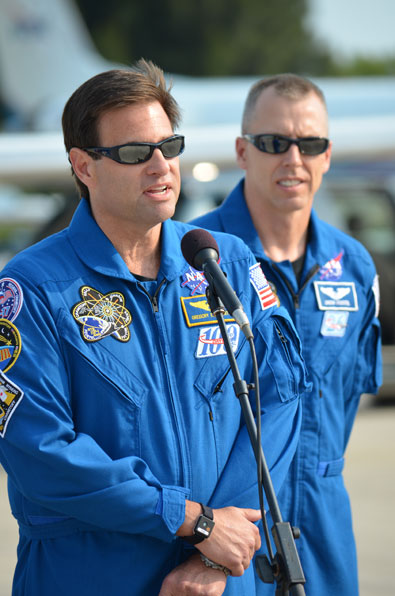 Above: STS-134 mission specialists Mike Fincke (left), Greg Chamitoff and Drew Feustel.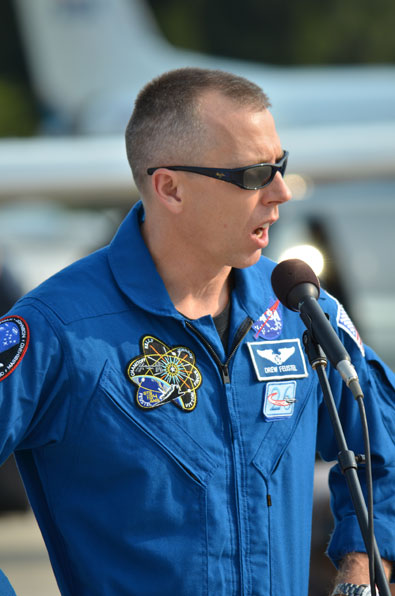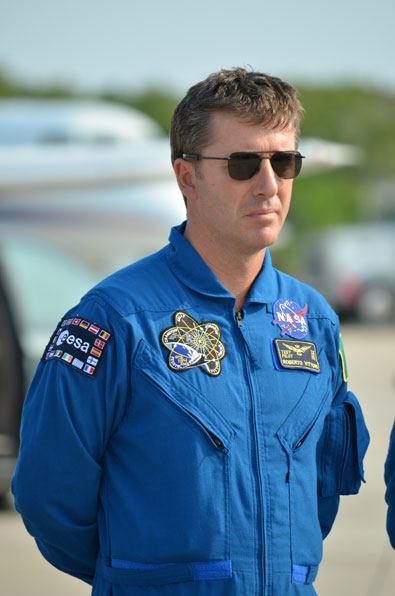 Above: STS-134 mission specialists Drew Feustel (left) and European Space Agency (ESA) astronaut Roberto Vittori.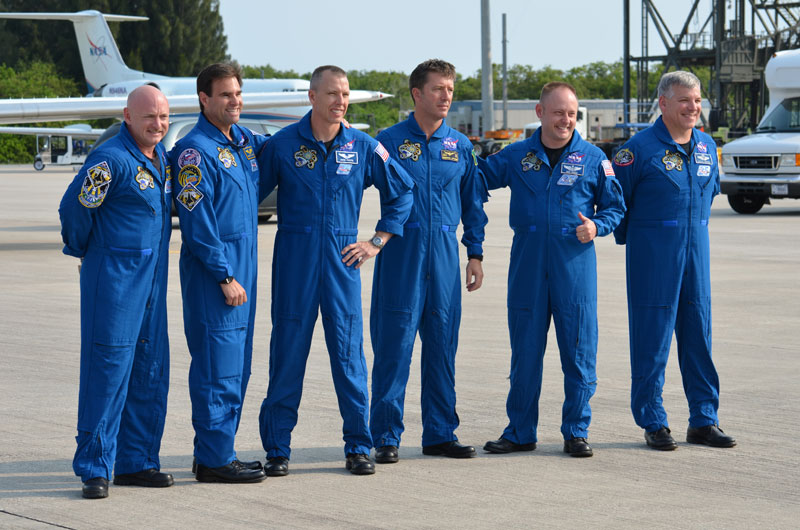 Return to collectSPACE News: STS-134 Flight Day Journal

© 2018 collectSPACE.com All rights reserved.
Questions? E-mail contact@collectspace.com