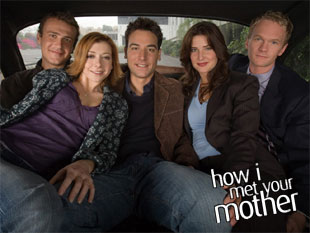 Star Struck? Walk on role on CBS's hit sitcom, "How I Met Your Mother"
Prepare for a stellar experience as you and a guest have an opportunity to be on a TV show in Hollywood! Spend time at Fox Studios on the set of CBS's, "How I Met Your Mother," where you will have the opportunity to be in a scene for an upcoming show, meet the cast (including Buffy the Vampire Slayer's Alison Hannigan and Doogie Howser, M.D.-himself, Neil Patrick Harris), receive an autographed cast photo and script, and just see how it all works. Walk on role will be a subject to editing and is a non-speaking part.

Accommodations and transportation to and from this experience is not included. The actual date of the event will be determined by the studio's filming schedule. SWOFF reserves the right to disqualify the high bidder, to reject the high bid, and to accept a bid from a lower bidder, for any reason within their discretion, which shall be exercised in good faith. The winning bidder of this event may be required to submit proof of identity and be subject to a background check.
[ return to the auction catalog ]
© 1999-2009 collectSPACE.com All rights reserved.
Questions? E-mail contact@collectspace.com