heng44
Member

Posts: 3303
From: Netherlands
Registered: Nov 2001

posted 02-23-2019 03:28 AM




---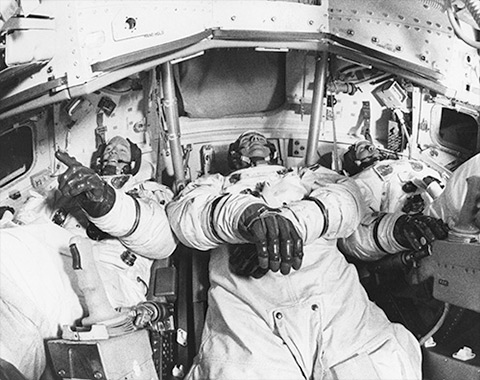 Half a century ago this week, the Apollo 9 crew was performing final simulations of their mission, which was scheduled for launch February 28. This photo shows the astronauts in the command module simulator at Kennedy Space Center on February 23. Left to right are Rusty Schweickart, Dave Scott and Jim McDivitt.
Tom
Member

Posts: 1566
From: New York
Registered: Nov 2000

posted 02-23-2019 07:06 AM




---
I remember being disappointed that the original launch date was pushed back from Feb. 28 to March 3 when the crew came down with colds. New launch date was after our winter recess was over and back to school.

Great photo, Ed!