heng44
Member

Posts: 3098
From: Netherlands
Registered: Nov 2001

posted 10-28-2016 01:58 PM




---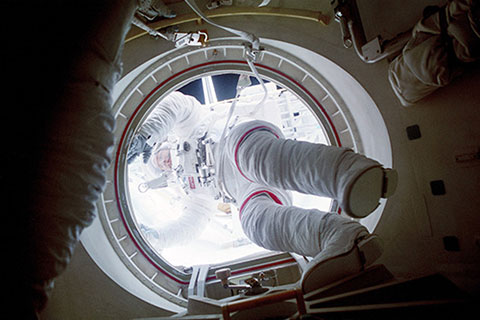 STS-49 mission specialist Pierre Thuot enters the airlock of Endeavour after an unsuccessful attempt to capture the 4.5 ton Intelsat IV communications satellite during an EVA with Rick Hieb on May 11, 1992. Photo was taken through the airlock hatch window. Intelsat was captured during a unique three-man EVA two days later.
Ronpur
Member

Posts: 1080
From: Brandon, Fl
Registered: May 2012

posted 10-29-2016 12:53 AM




---
That was an amazing mission!