To complete the Project Mercury series, I was encouraged by multiple people to remember Deke Slayton. Denied a chance to fly his "Delta 7" Mercury space craft, Deke became the first Director of Flight Crew Operations – "Chief Astronaut." He waited 13 more years and finally flew during the ASTP mission in 1975.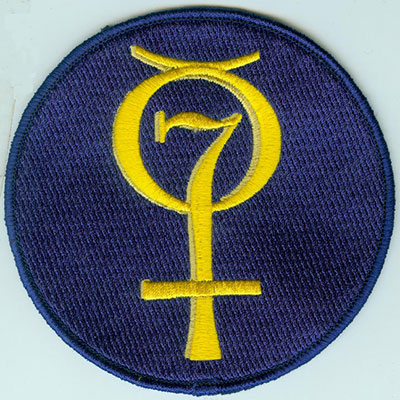 The patch is slightly smaller than the other Mercury 50th anniversary patches and "Deke's" name will be ghost stitched. This is deliberate because his contribution was not given the attention he deserved as his fellow astronauts rode rockets into the headlines.
This will be limited edition of 250 as the other Mercury patches are and will no consideration will be given to re-release this set until 2019.

This design was created by Tim Gagnon of Titusville, FL and Jorge Cartes of Madrid, Spain.
The price is $10 each for the 4-inch patch plus $7 for domestic USPS Priority Mail and $20 International. Orders can be combined. Please print and send in this form along with your payment.