posted 08-18-2003 03:48 PM




---
The Smithsonian's National Air and Space Museum invited the press today to the under-construction Steven F. Udvar-Hazy Center (located near Dulles Airport) to unveil the reassembled B-29 Superfortress "Enola Gay".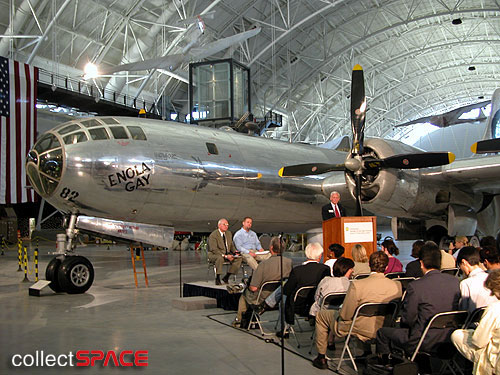 "Because of the work of some very talented men and women, future generations will sense first-hand the unalterable significance of this aircraft in World War II and human history. Let's learn from it," said museum director Gen. J.R. "Jack" Dailey in prepared remarks.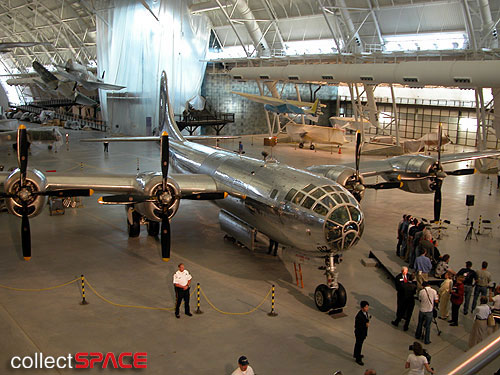 While there, I met with the Space History Division's Roger Launius who was kind to give me a tour of some of the space artifacts awaiting the completion of the McDonnell Space Hall.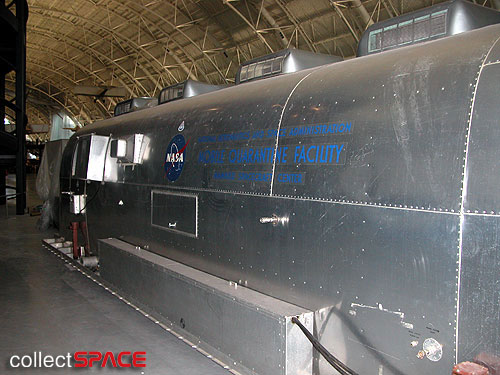 This Mobile Quarantine Facility (MQF) is one of four built by NASA for astronauts returning from the moon. The purpose of the facility was to isolate the astronauts from contact with other people in order to prevent the unlikely spread of any lunar-based contagions.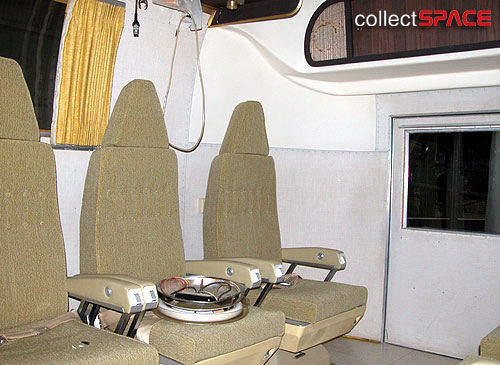 The MQF was an Airstream trailer consisting of living and sleeping quarters, a kitchen, and a latrine.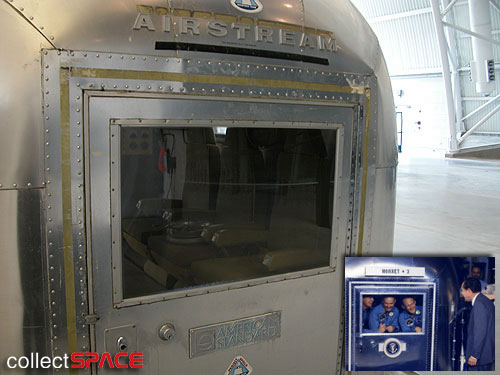 This particular MQF (serial number 3) was used by the crew of Apollo 11 after their return to Earth. It was home to Neil Armstrong, Buzz Aldrin, and Michael Collins for the first 65 hours after splashdown.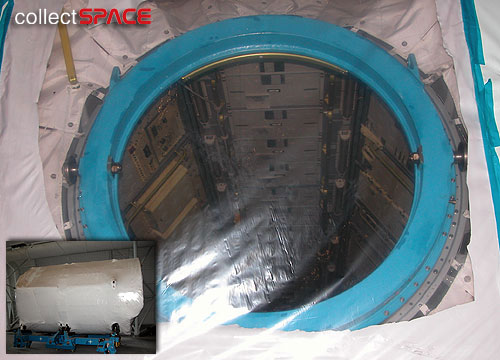 Though still under wraps, you can see inside this Spacelab. Elements of this research facility were used in more than 40 flights, and of these, 16 were designated Spacelab missions. Spacelab will be displayed beside the Space Shuttle Enterprise.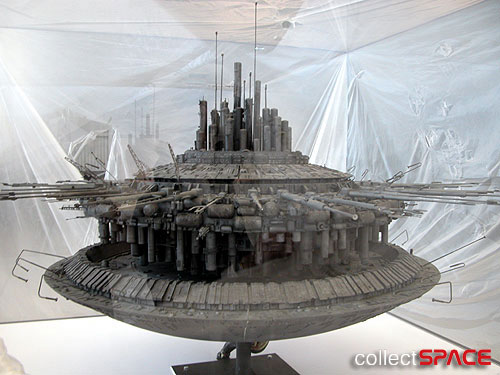 Under a tarp marked "Area 51 - Keep Out!" we had a "Close Encounter" with this scale model spaceship. I could tell you more but the side effects would be damaging (you'd begin building mountains out of your mashed potatoes, it wouldn't be pretty...)