Liembo
Member

Posts: 242
From: Bothell, WA
Registered: Jan 2013

posted 04-22-2013 10:07 AM




---
A few months ago I acquired (with a lot of other random space patches from Gemini to STS) what looks like a regular AB Emblem Skylab program patch, however upon further inspection some slight variations in stitching were evident: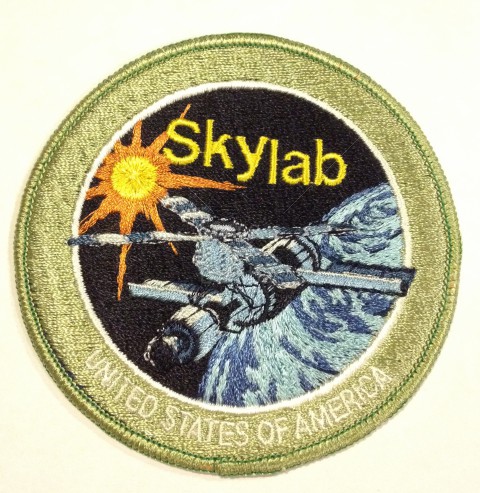 Mainly the stitching in the "Solar Observatory" section, there's criss-cross truss stitching like the Lion Brothers' version. The stitching is also slightly tighter on the solar panels. The white lettering is just a bit smaller as wel.
The way the clouds are done are identical to the common AB Emblem version so I am pretty sure this is theirs. I hadn't seen another likes this until I just saw another one on eBay this week (321111991546).
Kevin T. Randall
Member

Posts: 556
From: High Wycombe, Bucks UK
Registered: Dec 2008

posted 04-23-2013 09:28 AM




---
Dose that AB Emblem Skylab Program patch have a bare cloth back, or dose it have a plastic coated back? Many thanks.
Liembo
Member

Posts: 242
From: Bothell, WA
Registered: Jan 2013

posted 04-23-2013 12:04 PM




---
Here's the back, it is bare stitching: