The Antares
A-ONE mission
patch depicts the Antares launch vehicle on the left bisected by the Antares program logo.
The golden arc that emerges from behind the rocket is connected to the payload for this mission, a simulator that is the same rough size and weight of Antares' payload for its next nine missions — the Cygnus cargo spacecraft that Orbital is building to deliver cargo to the International Space Station under a commercial agreement with NASA.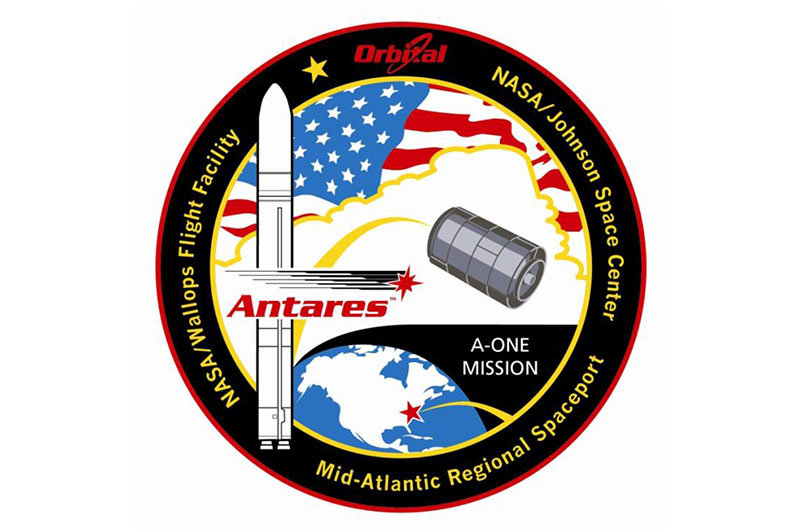 The A-ONE mission is the inaugural flight of Orbital's new Antares rocket. The mission will originate from the Mid-Atlantic Regional Spaceport (MARS) at NASA's Wallops Space Flight Facility, symbolized by the red star on the globe.
The American flag carries dual symbolism: Antares is the nation's newest medium-class launch vehicle, and MARS is the nation's newest facility capable of launching both cargo missions to the ISS as well as orbiting satellites for civil, national security and commercial activities. Together, the spaceport and Antares will play an essential role in continuing the country's leadership in space.
The Orbital logo, as well as the names of its partners in developing Antares, the launch pad and the mission are emblazoned on the border of the design. The single gold star in the outer band to the left of the Orbital logo symbolizes the first mission in the Space Station Delivery Contract.