spaced out
Member

Posts: 2779
From: Paris, France
Registered: Aug 2003

posted 09-26-2008 02:49 PM




---
Just when you think you've seen every variety of backing type with the shuttle era Lion Brothers patches...

The early Lion Brothers version of the STS-6 patch (as illustrated on my site) exists in both bare cloth back and vacuum-sealed form but today I discovered a version with a unique backing. It's vacuum-sealed and the pattern of threads on the back is identical to that of the normal vacuum-sealed version but instead of the usual transparent plastic it's been sealed with white plastic.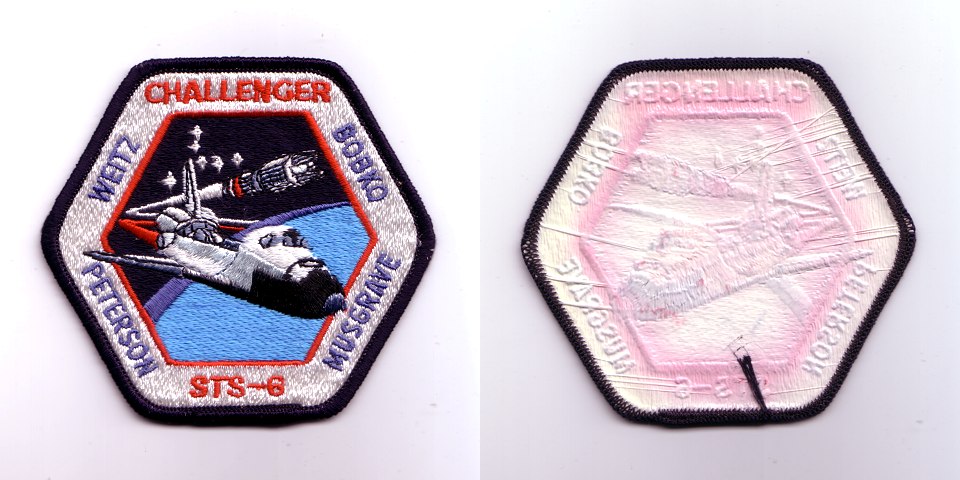 Has anyone else seen an example of this backing used on an Lion Brothers patch?
Kevin T. Randall
Member

Posts: 556
From: High Wycombe, Bucks UK
Registered: Dec 2008

posted 06-09-2009 08:26 AM




---
I've just received in the mail today a second example of this STS-6 patch with the 'white plastic backing'. It was won by me on eBay (190311094137) on the 1st June. It is an exact match to the one above but with a slightly longer 'tail' on the back.