Gary
New Member

Posts:
From:
Registered:

posted 06-22-2004 12:20 PM




---
Greetings everyone.
For Fathers Day I was given an Apollo 11 and 16 patch. I believe the Apollo 16 patch is a Lions Brothers patch. When I look at the location for the hidden number sixteen all that is there is the number 1 and it has a different orientation that what the hidden number should have. Is this considered a manufacturers defect and does this reduce the value of the patch.
Thanks for any help.

[This message has been edited by Gary (edited June 22, 2004).]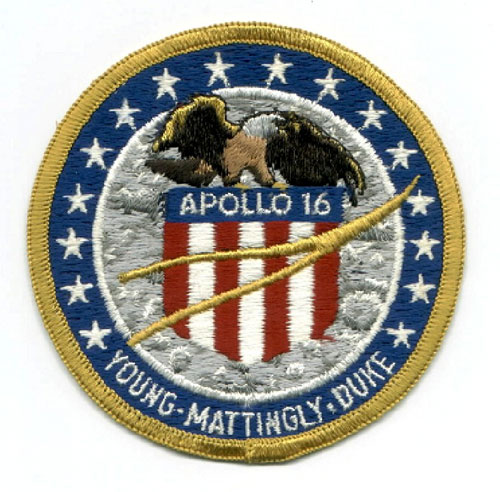 [This message has been edited by collectSPACE Admin (edited June 24, 2004).]
Robert Pearlman
Editor

Posts: 27327
From: Houston, TX
Registered: Nov 1999

posted 06-24-2004 09:23 AM




---
This patch does not appear to be produced by Lions Brothers. Besides the missing hallmark (hidden numbers), the Lion's version has the shield bordered in red on the bottom and metallic silver thread is used in the stars and the border just inside the blue band, as is seen and referred to on Gene Dorr's Apollo 16 page.