Robert Pearlman
Editor

Posts: 31424
From: Houston, TX
Registered: Nov 1999

posted 01-20-2015 08:48 AM




---
NASA has released the file to 3D print a model of its New Horizons spacecraft.
The New Horizons spacecraft, launched in 2006, is on approach for a dramatic flight past the icy dwarf planet of Pluto and its moons in July 2015. After 10 years and more than 3 billion miles, on a historic voyage that has already taken it over the storms and around the moons of Jupiter, New Horizons will shed light on new kinds of worlds on the outskirts of the solar system.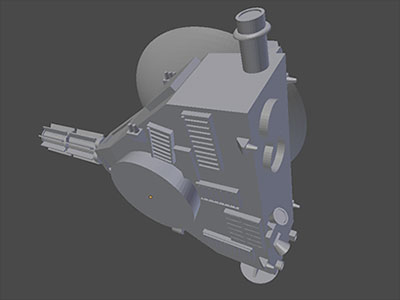 Files are available with the body whole or split vertically. NASA advises: "use the files based on your experience with your printer that are most likely to give you good results."