posted 04-07-2014 04:15 PM




---
I don't imagine ever getting a full DSKY (yum) but here is a shadowbox semi-mockup of the whole thing using an actual numeric display assembly from such a DSKY.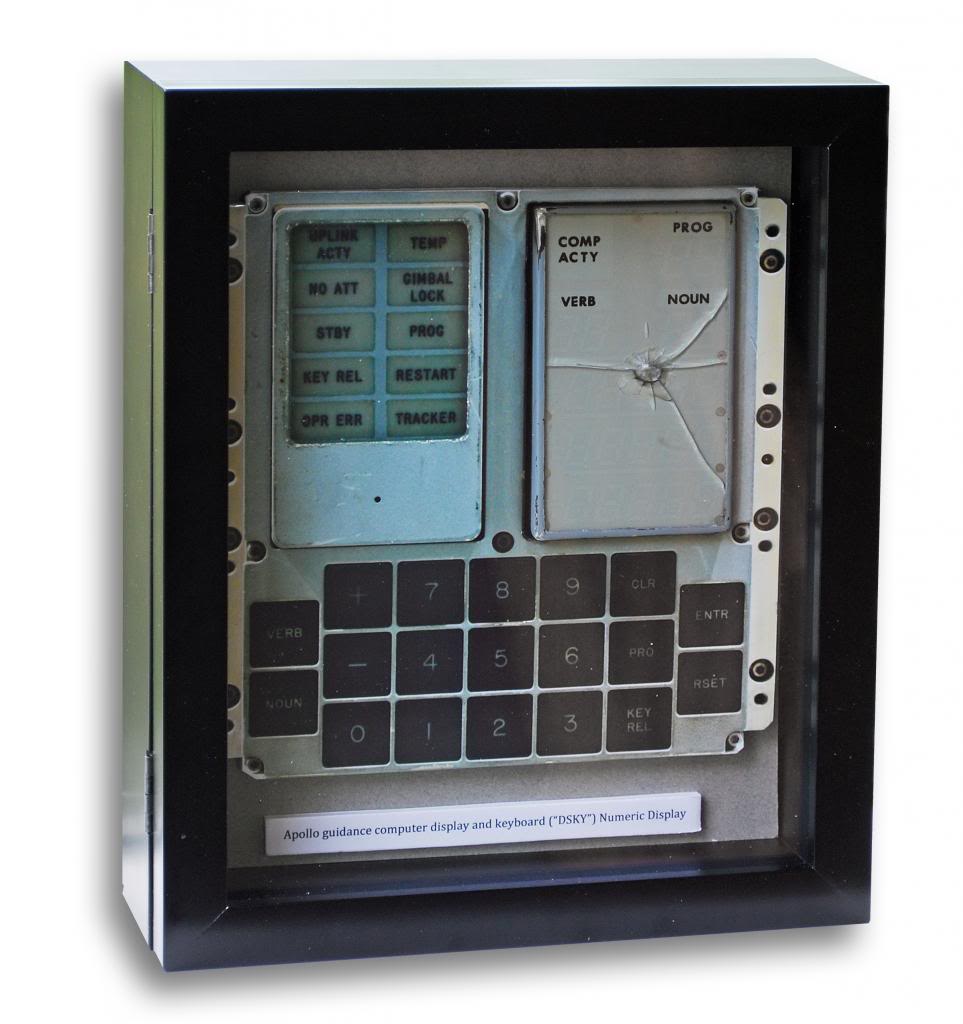 The electroluminescent display was procured at a recent auction and (non-permanently) integrated with a DSKY image using some mat board and cutouts to add a bit of 'depth'.
I'm sure you modelers out there could create something far superior but my amateur crack at this still came out OK for putting the part in context with the whole DSKY assembly.
Clearly, this particular display assembly saw a bit of trauma along the way.
There was some initial pressure-cracking found with the DSKY glass in testing and a bonded piece of glass solved the problem but the glass here looks like a point impact fracture.
Does anyone know of a DSKY-glass-break episode on any simulator or mission hardware?