David Carey
Member

Posts: 644
From:
Registered: Mar 2009

posted 09-06-2013 12:42 PM




---
I was amused at a similarity between the fogging in (some) old heat shield lucites and the shock wave that developed around the Saturn V that had launched it.

Image is Apollo 11 flipped and plug is Apollo 8 but you get the idea...

There is a downward flow to the outgassing fog, perhaps related to the casting, that mimics the vapor cone from the rocket crossing the sound barrier.

I don't know if the fog developed in the resin over time or occurred during manufacture. Maybe it was some of both.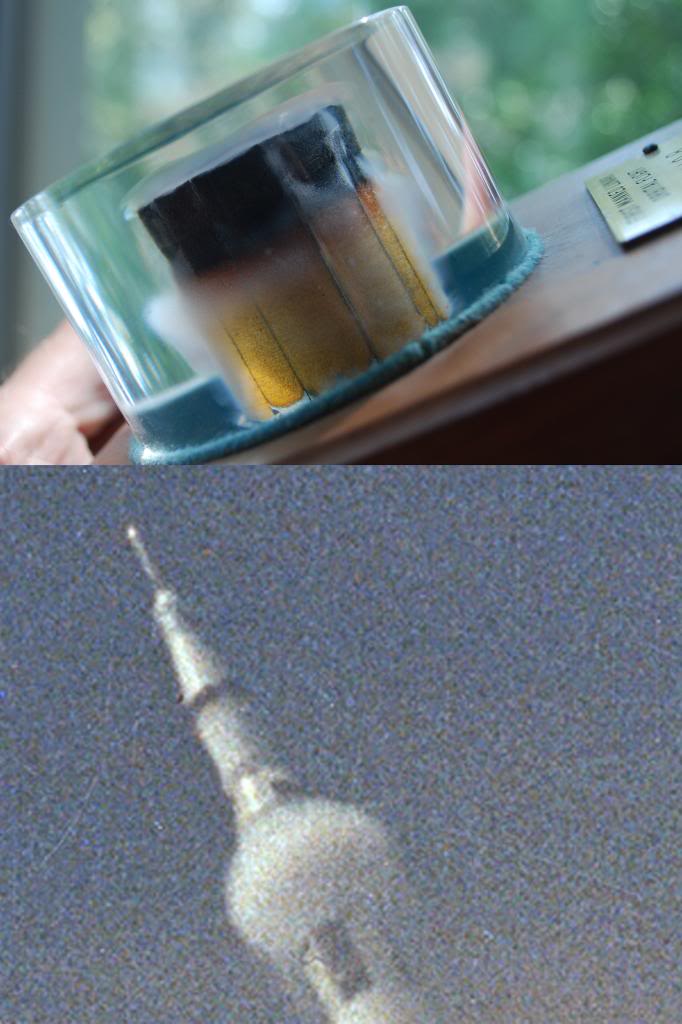 SpaceAholic
Member

Posts: 3981
From: Sierra Vista, Arizona
Registered: Nov 1999

posted 09-06-2013 02:21 PM




---
Either that or your plug is an ether portal which is allowing spirits to enter your residence from the "other side".